Does Your Domain Name Affect Your SEO?
April 25, 2022 | By sonimegha1204@gmail.com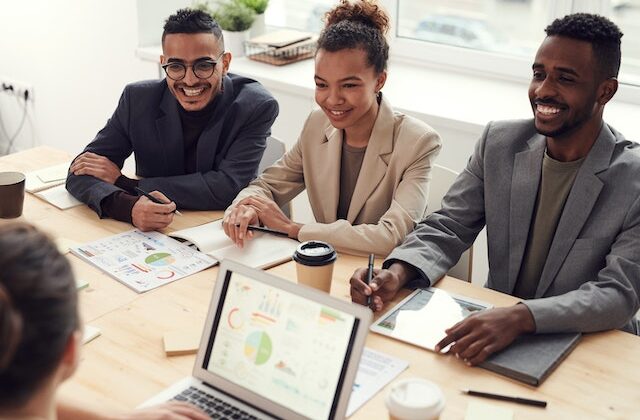 Your domain name is one of the first things potential customers see when searching for your business online. For this reason, choosing the right domain name from the start is crucial for branding and visibility. However, many business owners wonder whether their domain name really impacts search engine optimization and rankings. The answer is a resounding yes. While having a relevant domain name alone will not make or break your SEO success, it remains an important consideration that can either support or hinder your website's search potential. Here we will discuss ways in which your domain name affects SEO and provide important factors to keep in mind for optimising your domain for search engines.
Importance of SEO in online visibility
SEO or Search Engine Optimization is essential for businesses to gain online visibility. SEO helps your website rank higher in search engines like Google so that more potential customers can find you. The higher your website ranks for relevant keywords, the more traffic and leads you will get from search engines. SEO improves your organic or free search visibility as opposed to paid ads. It is a cost-effective way to attract qualified visitors who are already looking for your products or services.
SEO also helps build trust and credibility. When people see your website ranking high for their keyword searches, they see that as a sign that you are an established business providing relevant information. Over time, through consistent SEO efforts, your online visibility and brand authority will increase – helping you get more leads, sales, and customers through search engines.
Role of Domain Names in SEO
Your domain name plays an important role in your website's SEO and online visibility. Search engines see your domain name as one of the key signals to determine how relevant your website is for specific keywords. Domain names that are similar or identical to target keywords can help boost your search rankings. For example, a domain name like cateringservices.com may rank better for catering business-related keywords than mybusiness.com.
Using keywords in your domain name can also provide a semantic anchor that search engines use to identify content themes on your website. However, domain names alone will not guarantee high rankings. Other SEO factors like quality content, backlinks, title tags, and meta descriptions still matter a lot. Still, a well-chosen domain name can give your website a head start in the search rankings.
Relevance of Keywords in Domain Names
Keywords play an important role in domain names because they make your website easier for search engines to index and understand. Domain names that contain relevant keywords tell search engines two things: what your website is about and which keywords people are most likely to use when searching for your products or services. Keywords in domain names act as semantic anchors that search engines utilise to determine the main topics of your website content.
However, stuffing too many keywords into a domain name can make it unmemorable and seem spammy. It is best to choose a domain name with two or three relevant keywords that roll off the tongue easily. Short, simple, and keyword-rich domain names allow search engines to quickly identify the themes of your website while also helping online visitors remember your domain. Overall, domain names with relevant keywords can give your website a slight boost in search engine results.
Domain Length and User Experience
The length of your domain name can impact both search engine optimization and the user experience for your website visitors. Shorter domain names are generally better for SEO and usability. Short domains tend to rank higher in search engines because they are easier for search algorithms to process. They also tend to be easier for people to remember, type, and share. Long domain names with many sub-folders and hyphens can be difficult for users to navigate and type correctly. They can negatively impact conversion rates and user satisfaction.
While shorter domains are usually preferable, the actual content and usability of your website is more important. A longer domain name may still perform well if it contains relevant keywords and leads to a high-quality user experience with useful content. At the end of the day, having a domain name that is easy to remember, type, and navigate to will result in a better user experience for your website visitors.
Establishing brand identity through domain names
Your domain name is one of the first things potential customers see, so it plays an important role in establishing your brand identity. A well-chosen domain name can instantly convey what your business stands for, the value you provide, and the tone of your brand personality. Because domain names are permanent web addresses, they form a foundational piece of your online branding efforts. Distinctive and memorable domain names tend to create the strongest brand identities. They become easily recognizable signals that customers learn to associate with your business.
Domain names that include your business or brand name give customers a clear signal of what your website represents. Conversely, overly long or generic domain names can make it harder for customers to identify and remember your brand. With strategic planning, domain names can become an iconic piece of your brand identity that customers recognize and trust.
Domain Name Changes and SEO Considerations
When changing your website's domain name, it can impact your SEO and search rankings. Google and other search engines see the domain as part of your site's identity. Changes may cause issues like:
Losing your existing rankings and traffic as search engines see it as a new site. It may take time to regain rankings.
Broken internal and external links if they are not redirected correctly to the new domain. This can harm rankings.
Users bookmarking your old domain. You need to redirect the old domain to prevent broken links for users.
Notification of the change. Inform linking sites, subscribers, and customers of your new domain to update links and bookmarks.
Conclusion
Your domain name can impact your SEO and visibility in search engines. Choosing a relevant, brandable, and easy-to-remember domain name from the beginning helps set your website up for SEO success. If changing your domain name, take steps to redirect the old domain, update internal and external links, inform relevant parties, and be patient to regain lost search traffic and rankings over time. While a domain change is not the sole factor for SEO success, having a smart domain name strategy remains an important consideration for optimising your website and organic search presence.